A Vulnerable British Man Has Been Missing Since The Home Office Told Him His Wife Can't Stay In The UK
By Danielle Cohen
Immigration Law Solicitor
Linkedin
Danielle Cohen has over 20 years of experience as a lawyer and a reputation for offering professional, honest and expert advice.
3 April 2019
---
Carl Allen was devastated when he learnt the Home Office had denied his Jamaican wife of 17 years a visa allowing her to stay in the UK.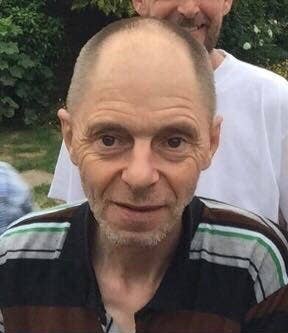 A vulnerable British man who had just discovered that the Home Office would not let his wife of nearly 17 years live with him in the UK has been missing for six weeks.
Carl Allen, 54, has chronic health problems and was cared for by his Jamaican wife Jasmine at their flat in White City in west London.
He was reportedly devastated after receiving a letter from the Home Office last month refusing her a visa and saying that their only option for a life together was to relocate to Jamaica.
Jasmine said she brought the letter home after visiting her lawyer on the morning of Feb. 12. Carl went missing later that day. She told BuzzFeed News: "I showed him the letter and he was silent and then he said, 'why do these people want to push me out of my own country?'"
Jasmine recalled last seeing him when she was heading out to visit her sister and he left to go to the corner shop to get a paper. When she got home later that day, there was no sign of him.
"I kept on calling his phone," she said. "I asked the guy at the paper shop and he said he'd seen him and thought he'd gone home."
It was after she spoke to a friend of his whom Carl had visited later that day that she said she started to panic. "He told me that Carl was there and he said Carl looked worried and troubled and he'd never seen him looking like that before."
She reported him missing to the Metropolitan Police that evening. Since then, she said, "None of his friends have heard anything, or his family."
Jasmine said there were no signs that he was preparing to leave. "He took nothing from the house. His passport is still in the room. He didn't take anything, he was just wearing a black leather jacket and that's it."
The police searched the house, took his toothbrush for DNA sampling, and circulated his picture to neighbouring boroughs. BuzzFeed News understands that for data protection reasons, there is little more they can do in terms of tracking his financial or phone records because he is an adult and not considered to be at high risk of, for example, murder.
Jasmine is frustrated they have not done more. "It seems like they don't care," she said. "I don't know what to do anymore."
"I said if he dies that's the time they're going to call me. I want to know what's going on; it's a long time now and it's so hard."
Jasmine told BuzzFeed News she believes his disappearance relates to the Home Office's decision. "Every time these letters come Carl won't eat and has a breakdown. It stresses him out." She said his anxiety around the Home Office situation had been building for some time. "He stopped eating when he saw nothing was coming through. He was losing too much weight and was very stressed and worried. The GP referred him to a dietician."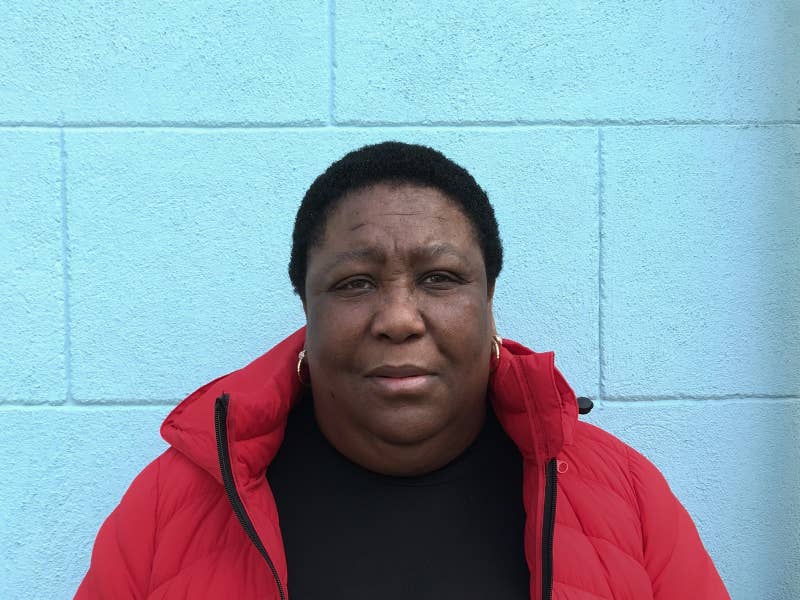 Jasmine, 55, is Carl's full-time carer, as he has scoliosis and complications from childhood spinal surgery that mean his movement is limited and he sometimes passes out with pain. He walks with a stick and often needs help with basic tasks. His family also said he suffers from mental health problems and was very stressed by the ongoing problems with the Home Office.
Jasmine and her family have significant links to the UK. Her mother came over as part of the Windrush generation and her sister was born here. Her mum and sister later went back to Jamaica, where Jasmine was born, but since then most of her family has settled legally in the UK, including two sisters, her daughter, and two grandchildren.
In its latest rejection last month, the Home Office argued it had not seen evidence of any "insurmountable obstacles" to the couple relocating to Jamaica, despite them submitting substantial evidence as to the challenge of managing Carl's condition there and their strong links to the UK.
He had to stop working because of his health and has physio every fortnight and pain management meetings once a month.
Jasmine blames the Home Office for Carl's disappearance. "I think he's scared," she said. "He's frightened they're going to push him out."
"If they didn't send him the letter to force him to go to Jamaica with me he would still be at home. I think it frightened him and he's breaking down because of the situation of them saying I must go home and he knows he has no-one to care for him."
One theory she has is that he's disappeared in the mistaken belief it will help her cause — but she fears the worst. "If anything should happen to my husband and he should pass away, the Home Office are responsible because they're the ones who are driving him insane," she said. "When they kept on refusing [my case] he was always sad and frustrated."
The couple's lawyer, Danielle Cohen, believes their treatment reflects the worst of the "hostile environment" for migrants introduced by Theresa May as home secretary.
Cohen said: "My clients were living in a climate of fear which forced a British husband to a life where he felt hopeless and helpless to the extent that he could not cope and is now considered a missing person by the police. It is obvious that the Secretary of State failed to take into account the evidence provided with regards to the strong family life and codependency between the husband and wife. The idea that Carl can adjust to life in Jamaica as a fragile and ill British man is unfounded and cruel.
"Carl Allen and his wife should have received respect for their marriage, and fair treatment of their needs as a family. The Home Office should apologise to Mr and Mrs Allen and reverse the decision."
Shadow home secretary, Diane Abbott, told BuzzFeed News: "The cruelty of this government's hostile environment knows no end, and has had some of the most severe consequences. Their blatant disregard for a right to a family life is tearing vulnerable people away from their loved ones, and leaving them feeling hopeless. The Tories must end these brutal tick box judgements."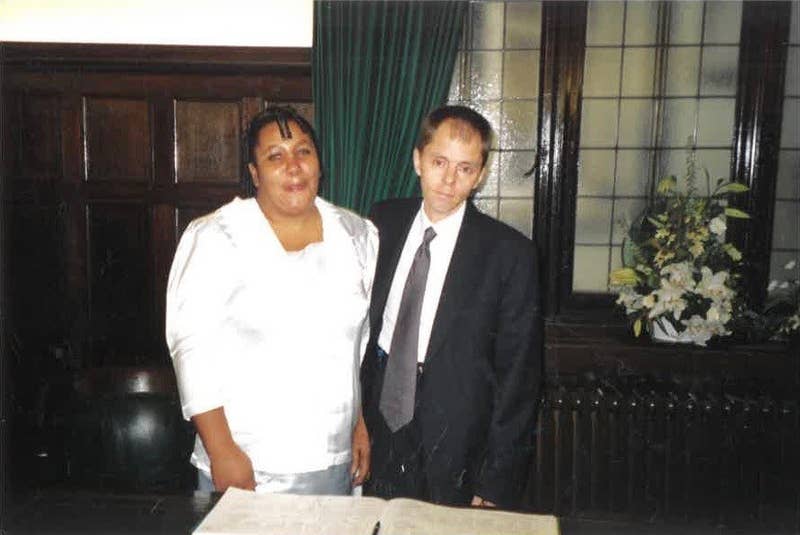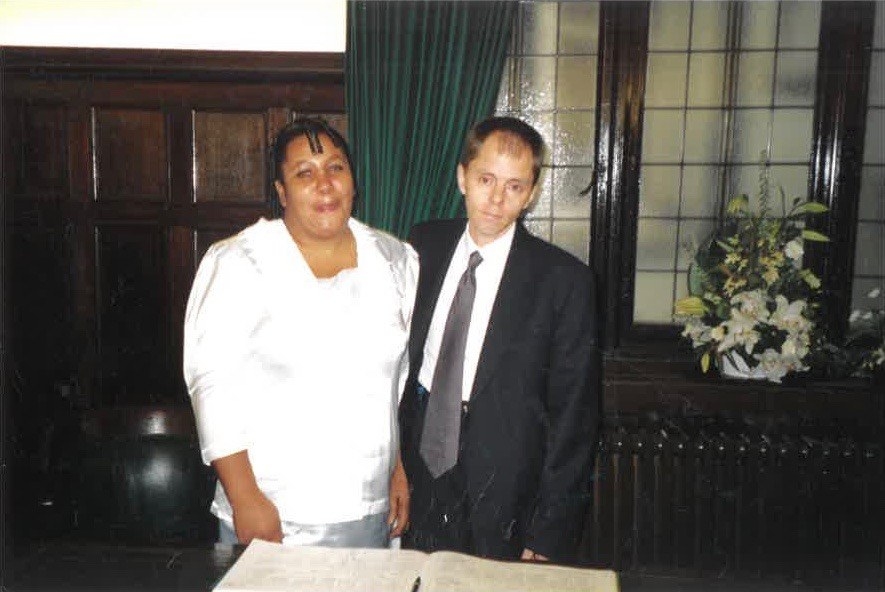 Jasmine came to Britain in November 2001 to celebrate Christmas with her older sister Jacqueline, who lives in west London. She extended her visa so she could stay on and catch up with family. She met Carl in 2002 while out shopping with her sister at North End Road Market in Fulham. They got chatting, hit it off, and were married later that year.
Jasmine applied for a visa as Carl's spouse in 2003. This was initially rejected because the Home Office refused to believe they were in a relationship. Since then she has lodged numerous appeals and fresh claims. The Home Office now accepts they are in a legitimate relationship but is still refusing to allow her to stay. Because the couple do not meet the earnings requirement for a spousal visa, they had to apply on the basis of human rights, something the department rejected.
There is now an appeal pending on the latest decision.
In a sworn witness statement in support of Jasmine's visa application, Carl wrote: "The Sclerosis has gotten gradually worse. It means that I get trapped nerves, spasms and pain which is so bad that I pass out. I am in a lot [of] pain daily. On some days it is worse than others but it is always there."
He added: "On a bad day I can hardly get up. I have to lie in bed until Jasmine helps me sit up and places pillows behind me, otherwise I would not be able to get up." The statement detailed how Jasmine helps him with everything from washing and dressing to cooking — and sometimes even going to the toilet.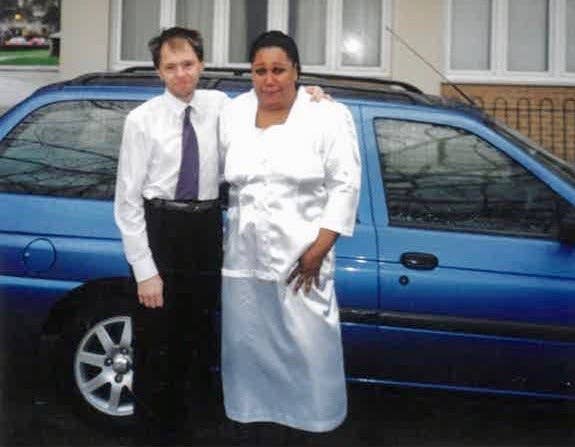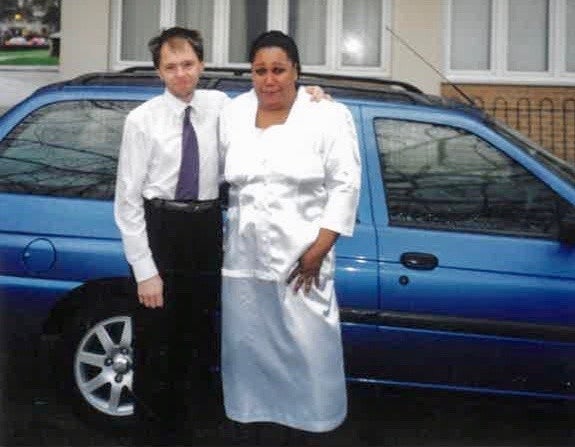 Carl described being fired from his job as a site cleaner shortly after passing out at work and said the pain meant working was no longer an option. Jasmine has been unable to work while her immigration status has been uncertain and has been a full-time carer for Carl but says she would like to work too.
Carl's care is currently funded by the NHS, and he would not be able to work to pay for private care in Jamaica. He wrote: "I have lived in the UK all my life. This is my home and I do not want to leave. I am also ill and need constant care and medical support."
But in a refusal letter dated Feb. 5, the Home Office said: "You have a genuine and subsisting relationship with your British partner. We note the points you have raised in your application, including your claim that your partner would be unable to settle in Jamaica.
"However the Secretary of State has not seen any evidence that there are insurmountable obstacles… which means the very significant difficulties which would be faced by you or your partner in continuing your family life together outside the UK in Jamaica, and which could not be overcome or would entail very serious hardship for you or your partner. You have failed to demonstrate that there are any such obstacles in relocating with your partner to your country of origin."
Carl's sister, Susan Whitehouse, who lives in Abu Dhabi, appealed on Facebook for anyone with information to call Jasmine. Whitehouse said Carl had been estranged from his family for many years but that they had all reunited last year after Jasmine's daughter got him to join Facebook.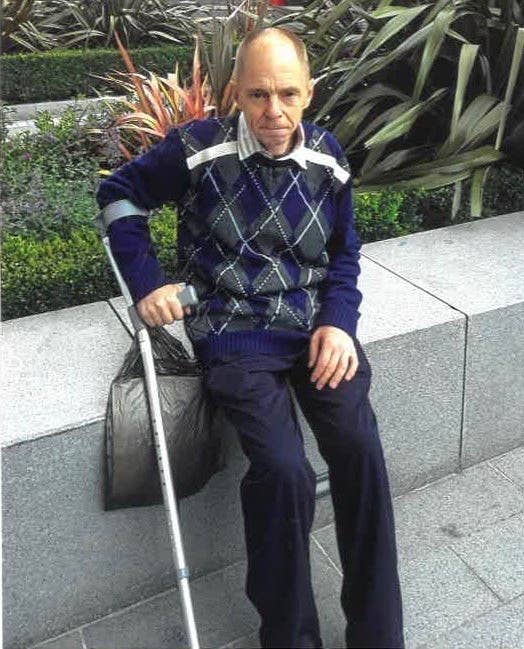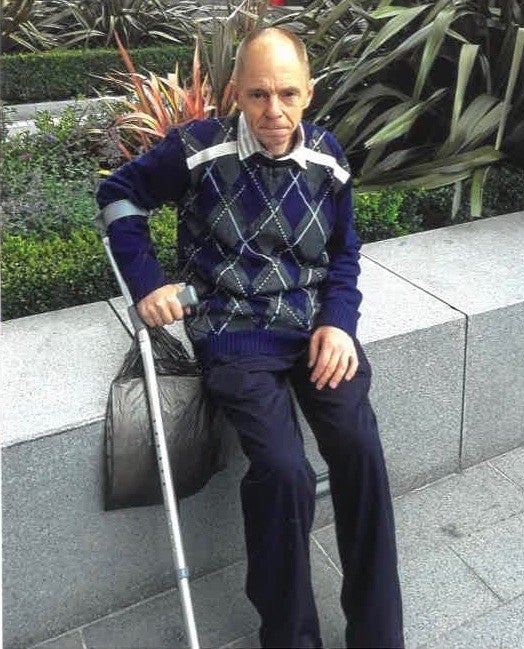 Whitehouse told BuzzFeed News she is frustrated at what she sees as police inaction. "He's a vulnerable person and I believe he's got mental health issues … If he was a 10-year-old girl would the police be looking? Hell yes they would. But because he's an adult they don't want to know."
Appealing to her brother, she said, "His whole family wants him home and if he doesn't come home we just want to know he's ok."
A spokesperson for the Metropolitan Police said: "All reports of missing persons are investigated, although the speed and scale of an investigation is determined on a case by case basis. This will be proportionate to the risk posed to both the missing person and the wider public.
"This will take into account a range of factors including the subject's age, wellbeing and previous behaviour."
A Home Office spokesperson would not comment on questions put to them about Jasmine's case. They said: "All visa applications are considered on their individual merits and based on the evidence available. An appeal has been lodged in this case and it would therefore be inappropriate to comment further."
Commenting on the Home Office's handling of their case, Jasmine said: "I think it's really unfair. You go to another country and fall in love with someone and I don't know what's wrong with that."
She will not contemplate going back to Jamaica without him. "We've been married for so long, we comfort each other. He treated me so well and I would never leave him to suffer."
This article was first published on Buzzfeed.